Become an ambassador
As a volunteer Ambassador of Change African Child International you'll informally encourage and advise your fellow volunteers and of course we'll want you to lead by example by fundraising for or promoting, trek-stock yourself.
Role of our ambassador
This role will suit you if you are well organized; have a strong verbal and written communication skills and the interest in our activities.
CACI's current volunteer ambassador Proj. Henrik Sjovail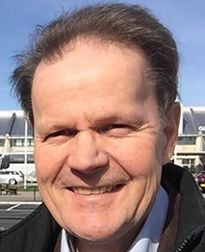 In Gothenburg Sweden is Proj. Henrik Sjovail
On COVID 19 food aid to Lwenjaba Fishing village in Entebbe –Uganda. Lwenjaba village has over 3000 families staying in semi-permanent houses which were of recently affected by the high levels of water from the lake that misplaced many of the homes. The site is undergoing through building of new houses, No more fishing as its risky to the lake with high waves.The situation is even worse while in lockdown for the last 92 days, movements restricted and expensive to make an alternative way of earning a living.