Good Deeds Day is an annual tradition of good deeds. It is a global day that unites people from hundreds of countries on all continents to do "GOOD" for the benefit of others and the planet. All over the world, millions of people choose to volunteer and help others, putting into practice the simple idea that every single person can do something good, be it large or small, to improve the lives of others and change the world for the better.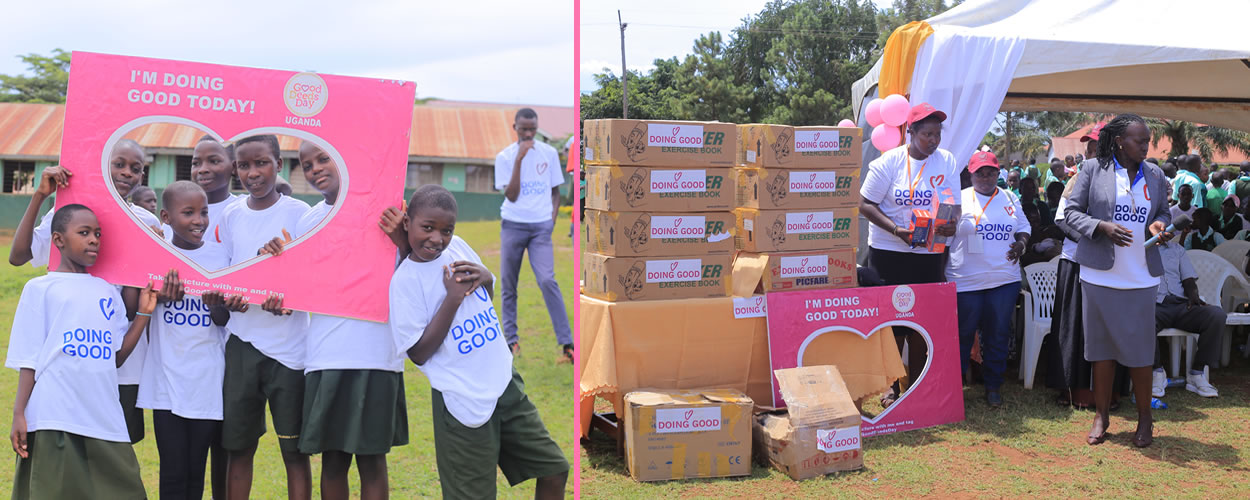 Background of GDD in Uganda
The first National Good Deeds Day in Uganda was celebrated on 7th April 2019 at Old Kampala S.S.S under the theme "A health Mind in a Healthy Body". It was presided over by the former state Minister for Finance and Planning Hon David Bahati, who was representing the former Prime Minister Rt. Hon. Dr.Ruhakana Rugunda.
In 2020 and 2021, due to the COVID-19 pandemic, Good Deeds day was celebrated virtually with a few outreaches carried out to the vulnerable orphanages and people that were affected most during the lockdown. Through these outreaches food supplies were given.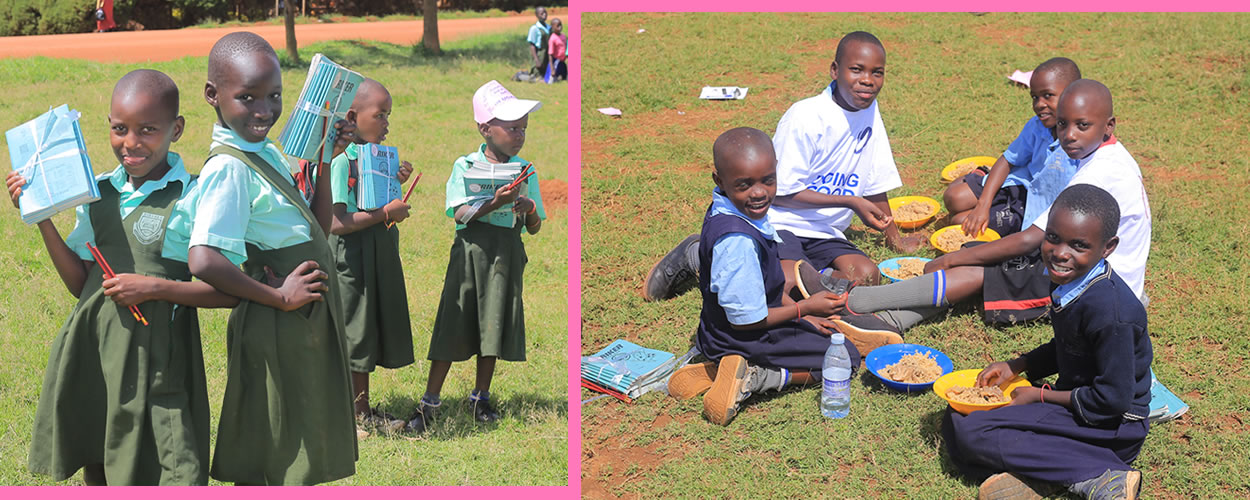 The 4th National Good Deeds day celebration was on 01st April 2022, At Entebbe Mayor's gardens. This event was under the theme "Care and support for the older persons" and the main focus was on Medical care and nutrition support to 1023 participants.  The function was presided over by the cabinet Minister for Kampala City and Metropolitan. Hon. Hajati Minsa Kabanda.
Uganda joined the rest of the world to celebrate Good Deeds Days every year and more so to promote the idea of Doing Good across the country. Click here to join
NATIONAL GOOD DEEDS DAY EVENT IN KALANGALA SCHEDULED FOR 14TH/APRIL/2023.
Uganda has the world's youngest population with over 78 percent of its population below the age of 30 and has the highest youth unemployment rates in Sub-Saharan Africa. It's against this background that this year's event will be joined by the young people across the country with the main event to be conducted on the islands of Kalangala in Uganda.
2023 IDEA: Is to change the mindset of the communities and the young people through the power of words to create change (Mightier pen). This will be by giving out branded pens, books, Sanitary towels, book bags, textbooks, mathematical sets, and other scholastic materials. T/shirts with messages which will improve and put a smile to these hard to reach young people. We estimate to reach more than one thousand participants on the Island of Kalangala.
THE CHIEF GUEST SHALL BE HON. GEN. EDWARD KATUMBA WAMALA MINISTER FOR WORKS AND TRANSPORT
The event for 2023 shall be a good scene to amplify the voice of Doing Good and also to showcase various Good Deeds in the Ugandan community.
These will include but not be limited to;
Highlighting and emphasizing the Good deeds day event by marching through Kalangala town led by a brass band, banners, etc.
Recognition of various organizations and persons with outstanding records in doing good in our country with Medals and Certificates.
Sharing a catalog of various Good Deeds for recognition and inspiration purposes
Testimonies of persons who are beneficiaries of Good Deeds
Exhibitions from various organizations and companies.
Youth Medical Health Camp
Distribution of branded scholastic materials.
Funfair involving Music, Dance, and Drama based on Doing Good.
Uganda GDD Executive team 2020 to June 2021.
| NAMES | ORGANIZATIONS | EMAIL CONTACTS |
| --- | --- | --- |
| Kiggundu Joseph | Director Kings Schools, GDD Chairperson | jkiggss@yahoo.co.uk |
| Resty Mutaawe Kezabu | Director CACI, Network GDD Mobilizing secretary | info@cacinternational.org |
| Jolly Jessy Ogwang | Works with Center for Law and Peace Uganda, Member | jollyjessyogwanga@gmail.com |
| Sseruwagi Monday Patrick | Director Love Alive Uganda, GDD general secretary | iam_uganda@yahoo.com |
| Magayane Jacqueline | Administrator at SBI holdings- Uganda, GDD Treasurer | jaqulynnth@gmail.com |
| Kinayenzire Irene | Director Hands of Grace Organization, Member | kinayrene@gmail.com |
| Mwesige Ahamed Sulyman | Director Potters' Heart Child Foundation, Member | mwesigeug@gmail.com |
| Ndyamuhaki Isaac | Works with Tree Planting Adoption Uganda, Member isaaclzandy@gmail.com | isaaclzandy@gmail.com |
| Mugisha Derrick Emmanuel | Works with Biodiversity network, Member | mugishaderrickemmanuel@gmail.com |
| Ruth Wakaalo | Director NAPHASH, Member | bkruth13@gmail.com |