Contacts
P.O Box 71660 Clock Towers-Kampala
Main Offices
Kanyanya-Ndejje Off Namasuba
+256 772 513629
info@cacinternational.org
The workshop and crafts center

One of CACI initiatives is the workshop which retains some of the girls/boys who complete the tailoring, knitting and shoe-making courses to make some income and sell their wares to the greater Ndejje community. Their handmade crafts include bead and recycled paper jewelry baskets and bags woven in dyed banana fibers, hand-bound books, soaps, and more.
The Collective enables women not only to learn new skills but fosters friendships among members. By way of craft and conversation, members of the Collective are able to find both financial and social support.
Crafts making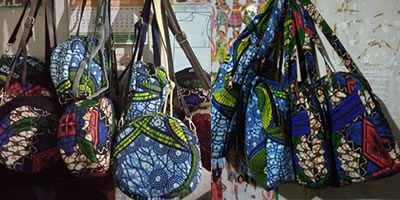 The workshop at CACI is the production center which offers placement opportunities as a stepping stone for trainees to enter the wider workforce. The young girls are exposed to employment market, preparing them for self-employment after acquiring a star up kit of an individual machine to work as a group.
Dear friends, any item you buy from the workshop will be changing the lives of the young girls and teenage mothers, available is all kinds of Kitenge (African fabrics) such as Laptop bags, kitchen gloves, shopping bags, wallets, women hand bags, Hair bands, neckties, table mats, fashionable clothes and many more.
We cannot fail to thank our friends, Hannah from Australia, Beth Haley- USA and for bringing other volunteers to support the girls, thanks to the community a round. The dream of this workshop came to reality due the Palle moeller foundation board members who donated sewing machines. Thank you for the support.