Contacts
P.O Box 71660 Clock Towers-Kampala
Main Offices
Kanyanya-Ndejje Off Namasuba
+256 772 513629
info@cacinternational.org
Business Classes and Village Savings and Loan Associations (VSLAs)
CACI provides business trainings in time management as a resource, financial literacy, budgeting, and financial planning. Understanding the basics of finance allows students to better monitor spending of their household and businesses thus improving their savings. The business classes runs for six months, two days in a week and three hours in a day and by the end of the training then the groups form Village saving and Loan Associations.
The training supports and empowers the groups in forming the Village Savings and Loan Association (VSLAs). In every week a group of 25 women and a few men meet to keep their collective contributions in the affordable amount agreed upon, and the social fund is kept a side to support a member in time of a problem.
The savings through their group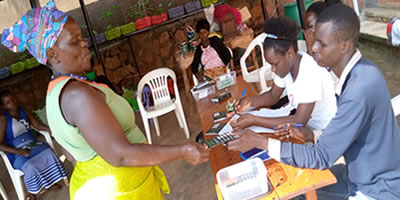 The savings through their groups guiding rules is always borrowed by group members as a loan to boost their small businesses at a less interest while for the social funds no interest is charged on it, however the period to return it is less and fixed as to their guideline. This continues to build the bond between the members, facilitate accountability and the sense of responsibility. Nevertheless, both savings initiatives build trust and solidarity within the community.