Contacts
P.O Box 71660 Clock Towers-Kampala
Main Offices
Kanyanya-Ndejje Off Namasuba
+256 772 513629
info@cacinternational.org
Orphans and Vulnerable Children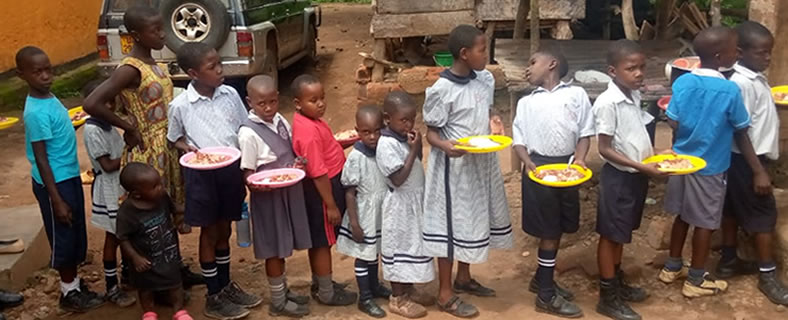 Skills Development Training:
This intervention targets disadvantaged children and youth who cannot afford school fees to further their education or fail to obtain the necessary results and unemployed youth who opt for hands on skills training of their choice to enhance employ-ability and provide skilled foundation to build a career therefore reducing levels of unemployment.
It provides hands on vocational skills in hairdressing, tailoring, garment cutting, fashion design, knitting, cobbling and shoe production, leather works, hand crafts making and computer training. These skills empower young people to believe in their dreams and to enable acquisition of income so that they can support their household and families. Each training course is complemented with a certificate upon completion.
Tailoring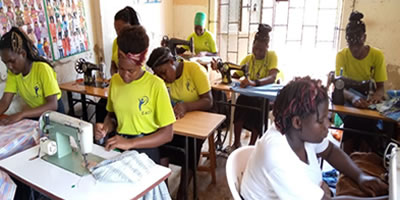 The center empowers young girls and teenage mothers who dropped out of school due to their families being unable to let them continue with formal education The girls learn how to peddle sewing machines and use electric ones, pattern cutting and garment sewing making beautiful garments ranging from women's dresses, wedding gowns of all kinds, school uniforms, children and men's wear. The course takes 2 years and after completion, they undergo orientation course on marketing skills and financial literacy. Students who do not know how to read and write are considered for practical and enrolled in the adult literacy empowerment classes.
Hair Dressing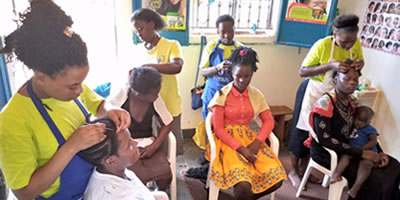 Hairdressing students learn theory and practical training in hair care, styling and plaiting, do facial, manicure and pedicure. However an additional 2 hours are always supported in the business class.
CACI King David Learning Center.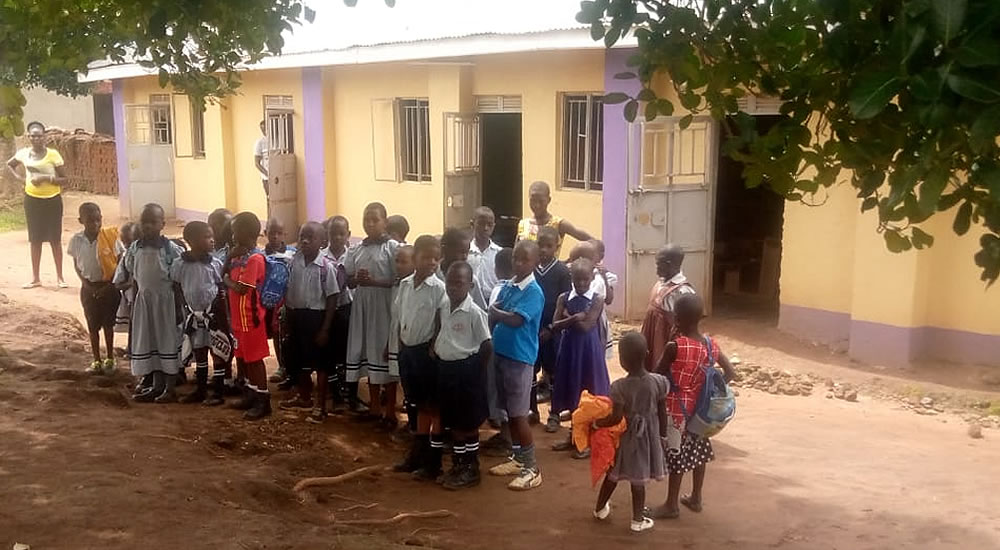 The  center is situated in the rural areas of Mukono district Kiwugo village, Namuyenje supporting the vulnerable children to start accessing education and reduce on walking long  and risk movements to reach the next school in this village.
The community land was grabbed by the few rich people who left the poor people lacking land for cultivation of crops that would have supported their families and sending children to school.
CACI is therefore requesting volunteers to join us and  secure these children's' future with education by offering your time to teach the children, play with them, share stories and other activities that will bring a smile on their faces.